Table of contents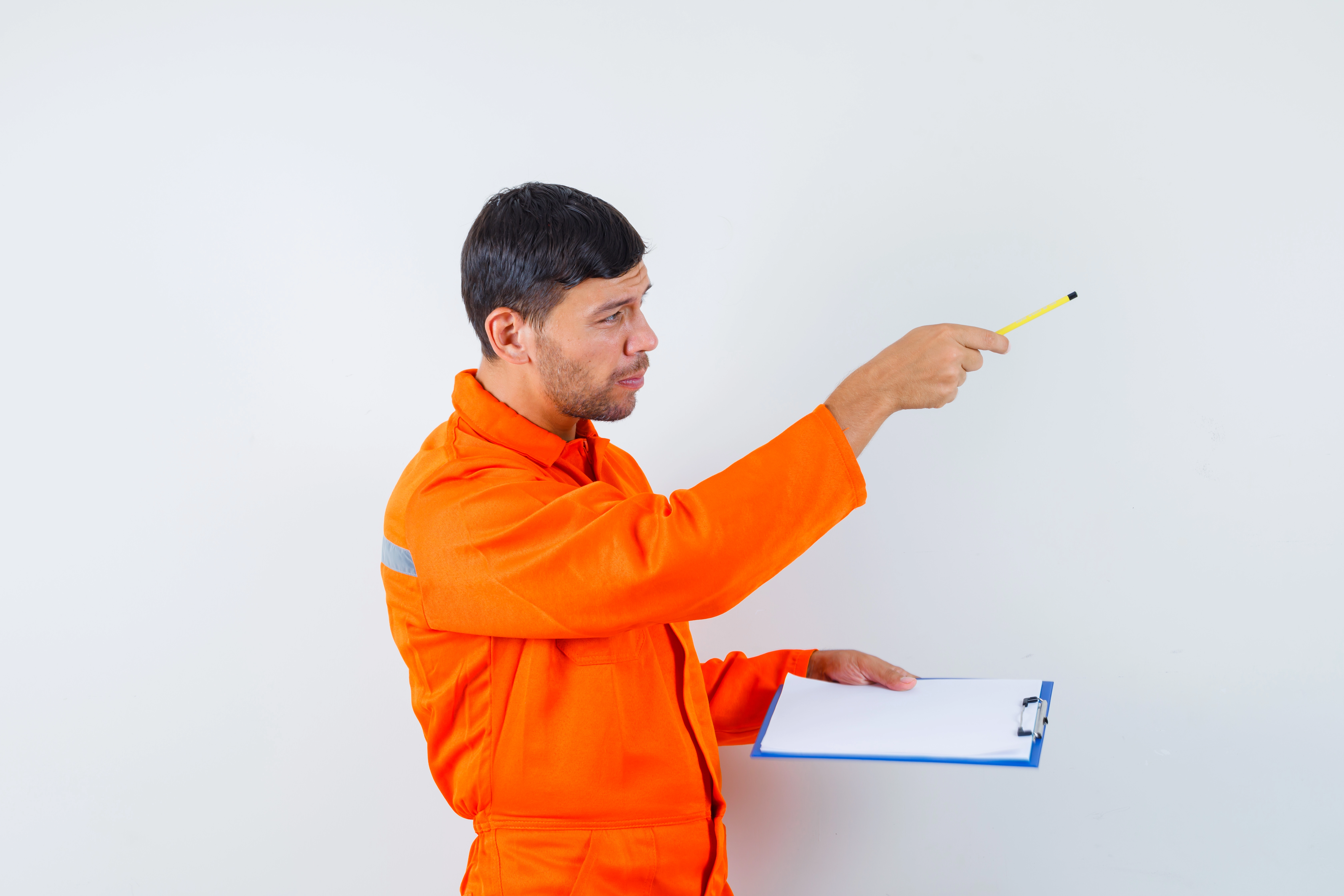 Introduction Of Coating Inspectors and Certifications :
The Global economic predicament and unemployment proportion on this planet are inescapable for various objectives and reasons. Additionally, the recent COVID-19 pandemic has caused pandemic conditions, and the global economy is in disarray as a result of the unrelenting lockdown that has resulted in job loss, poverty, and other disasters. Several industries make an effort to survive by using clever tactics. Demand and job cuts are occurring in the right areas despite the industrial crisis, with unwavering support from the private and public sectors.
The estimated US$276 billion annual cost of corrosion worldwide (3 to 4% of the GDP of industrialized countries) reflecting in all industries. The respective government not fully understanding the magnitudes of corrosion and how critical it is to control it thus catastrophic losses are evident which are continuing further.
"Wherever Carbon Steel, Stainless Steel, Copper, Aluminium and other alloyed materials are fabricated and installed, the need for coating professionals in all trades is mandatory to control/monitor corrosion and its related protection"
Cancer and diabetes can only be treated but not to be cured 100%. In the same manner, "Corrosion" cannot be stopped or eliminated 100%, but it can be treated, and mitigated with proper control plans and procedures with the assistance of certified coating Inspectors.
Our anti-corrosion industries globally prospered due to everlasting corrosion and its control approaches. Whether it is a small-scale industry or medium or heavy industry, the need for corrosion control is domineering that necessitates periodic and preventive maintenance from day one of construction commissioning. In order to control/mitigate corrosion (new construction or Maintenance), the need for certified coating or painting inspectors with contractors, facility owners, or consultants with certifications is deemed mandatory.
Considering the growing demand in anti-corrosion industries, the certified painting inspectors with intended knowledge and experience search is always thought-provoking for recruiters or employers.
Which Industries, Coating / Painting professionals are needed for corrosion control?
Oil & Gas Industries: Petroleum Refinery, LNG Plant, LPG Plant, wellhead, Gathering Station, Acid Gas Injection plant, Crude oil Storage Tanks, Gas Pipelines, Oil Pipelines (offshore / Onshore, etc.,)
Power Plants: Power plant, Desalination Plant, Transmission towers, Windmill, Solar plants
Petrochemical: Fertilizer Plant, Chemical Plant, Ammonia prilling tower, Pesticides Plants
Marine Industries: Shipbuilding, Shipyard, NAVY (Defense), Merchant NAVY, all commercial and Cargo ship carriers (including IMO compliant)
Heavy Industries: All Fabrication Shops, all-steel Structure construction projects, Hot Dip Galvanized plants, Thermal Spray shops, Paint Shop floors, Project-based New construction paint shop floors, Field, site coatings, Aerospace industries, Defence ancillary industries, etc.,
Which title/position is demanded in coating industries and its prosperous?
Coating or Painting Inspector
This position is needed for all painting and coating contractors in various industries to cater their day-to-day painting-related inspection activities on the shop floor or painting yard or site (in any sized projects in new construction and maintenance)
Coating or Painting Supervisor or Superintendent or Foreman or Chargehand
This title also demanding in all coating-related new construction projects and on a few occasions, the maintenance project also needs this trade personnel. The present industries clearly demand that that person shall be trained and certified by International coating certification providers (FROSIO / SSPC / NACE / BGAS / ICORR / ACQPA and other country-specified equivalent certifications)
Coating or Painting Head / Manager / General Manager / Director / CEO
Presently the importance of International certifications was known by all facility owners and consultants and other employers. Therefore, the top guns also require this certification as a pre-requisite for their top management role.
How do coating certifications excel in their career progressions?
Initially certified as "Coating Inspector" and the same person how he is evolving or declining his position is illustrated in the below table.
Coating Inspector progression and transformation from 1 – 5 years or 5-10 years or 10 to 20 years or 20 – 30 years (Various scenarios after training and certifications)
| | | | | |
| --- | --- | --- | --- | --- |
| Profile | 1 – 5 Years | 5 – 10 Years | 10 – 20 years | 20 – 30 Years |
| Those who are not interested in career progression | Coating Inspector | Painting Inspector | Painting Inspector | Painting Inspector |
| Those who are smart and progressing in their career thru their knowledge and skills | Coating Inspector | Coating supervisor | Coating manager | General manager |
| Same above | Painting Supervisor | Coating Manager | General manager | Project Director |
| Same above | Coating Manager | Coating GM | Director | CEO / Chairman |
| Same above | Coating Engineer | Coating Manager | General Manager | Director |
| Same above | Sand Blaster / Sprayer | Painting Inspector | Painting Inspector | Painting Inspector |
| Same above | Sandblaster / Sprayer | Coating Supervisor | Coating superintendent | Coating Manager |
Why coating or Painting Inspectors are lacking in their career progression?
Various factors involved due to incapability:
Only for certification, they are putting in their best efforts during the examination
In principle, they are gaining knowledge during classes but in the project site not implemented their skill sets
Many of them lack communication skills due to their mother tongue (this could be improved when socializing with other nationals)
Interpersonal skills
Analytical thinking
Never upgrading their knowledge with the latest coating technologies
They always limiting their skills due to their personal commitments
They never try to explore coating knowledge
While interacting with clients and contractors, they afraid to expose themselves as qualified and certified inspectors
They never tried practical experiments Vs theory at the site or field
They are bound to be in the same position as long as their salary received on time
They are not interested in salary hikes but they are keen on survival in the same company
Many of them never worked with other employers. Experience shows many Inspectors are working in the same title in the same company for more than 10 to 20 years (During that tenure they might have got hardly a 10% salary hike (This hike is not because of their knowledge and skill, due to their long experience with the same company.)
Which Certified Inspectors are progressing with Industry needs?
Qualified and Certified Personal
Honest, Sincere, and diligent in his role
Strong knowledge background
Strong interpersonal skills
Strong analytical thinking
Strong personal acumen
Able to perceive and react to the client's needs and requirements
Strong leadership skills
Adopt various cultures and environments
Flexibility in decision making
Ready to take on any challenges with their employer and facility owners
Ability to interpret and implement ingeniously in accordance with requirements
Because of their proven and consistent performance, their progression will be automatically decided by any employer or he will decide his fortune according to their present skill set and knowledge.
Those inspectors are demanded by many clients in this world
That personnel were easily identified by any employer during any interview
They are regularly updating their knowledge and skill according to the latest coating technologies
In order to fulfill the necessity of identifying the above challenging task, the need for Coating related training and certification by many service providers from various countries were eminent and placed regularly.
To identify the appropriate painting inspector training course providers, the student must know the following factors before selecting the right coating certification with painting inspector training.
Certification Recognition
Course duration
Course registration process
Client/operator's recognition and acceptance (country-specific)
Examination pattern (objective or descriptive)
Flexibility to study
Applicable course contents (instead of Inspector's related knowledge other application methods prescribed which are not needed for Inspectors but may require for supervisors)
Learned knowledge usability in coating industries (This factor is very important, because, few courses provide a body of knowledge never and ever used in normal coating industries practice and codes, but namesake, the cheaper certification prevails)
Who can attend this Coating / Painting Inspector Training and their certification levels?
Freshers:
Any discipline students and academic background (Arts, Science, Engineering (Diploma, Undergraduate, postgraduates, research), HSE, and another education background)
Note:
All coating training and certification courses are conducted in English, therefore, the basic skills of English (reading, writing) are mandatory (This stipulation is applicable to all Asian countries). In other international locations, the course is being conducted in their local language (Spanish, Chinese, Korean, Japanese, Portuguese, French, etc.,)
All Freshers can receive coating training and once passed in the examination, they will be issued Level 1 certification with a wallet card after painting inspector training
Experienced Coating personnel:
According to their proven exposure and experience in the Coating field, a student can appear for Level 2 or 3 certified Inspectors during painting inspector training.
Written By
Venkat. R – Director- Industrial Coatings Training & Certifications – (SSPC / FROSIO / NACE / ICORR / BGAS Certified)
HTS COATINGS –FROSIO / ICorr Approved Training Body
Mobile: +91-9176618930 / Email: info@htscoatings.in / ahv999@admin
www.onlinecoatings.org / www.htscoatings.in / www.frosiotraining.com /